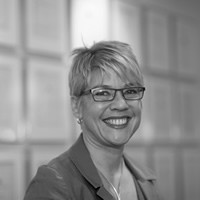 Miranda J. Werstiuk
Senior Vice-President, IBK Capital Corp.
Miranda is a driven and focused corporate finance and investment banking professional with 25 years global experience in the resource finance sector. She has been with IBK Capital, a private Toronto-based, resource-focused investment bank since 1994. She has taken an active role in financial advisory assignments and private placement financings for clients working over a broad range of commodities.  Recent highlights include working with Cobalt Blockchain, a junior company focused on building a metals trading business in the DRC to source conflict-free cobalt, copper, tin, tantalum & tungsten (3Ts) using their proprietary blockchain-based traceability platform, MinTrax(TM); North American Nickel; a junior resource company focused on a new district scale, high-grade nickel-copper-PGE project in Greenland and GBM Resources; a near-term gold producer in Queensland, Australia.  She has also undertaken advisory work for clients in the renewable energy/fuel, biotechnology and software sectors.
As a member of the Prospectors and Developers Association of Canada, the Canadian Institute of Mining, Metallurgy & Petroleum and Vice-Chair of Women in Mining – Toronto, Miranda's wealth and diversity of experience has given her the opportunity to be involved in volunteering, networking and mentoring across many facets of the mining business. She has also been an active volunteer and Peer Group Leader for the Canadian Diabetes Association for over 15 years.  
Her past judging experience is varied and covers multiple industry sectors. In October 2018 she participated as an Investment Battlefield Judge at IMARC, Australia's largest resource investment conference; at Ryerson University's Battle on Bay in 2016 and 2017, and since 2006, she has been a judge at the IBK Capital-Ivey Business Plan Competition, Canada's premiere student business plan competition.
Miranda is a graduate of Queen's University (BScH – Biology (1989) and of McMaster University (BAH – Social & Physical Anthropology (1992), as well as having competed a range of business courses at the Ted Rogers School of Management, Ryerson University, Toronto. She also completed the Queen's University E-Business Program in April 2000.